Article successfully added.
NewTek TriCaster 2 Elite
4K Live-Produktionssystem mit 8 M/Es
The Vimeo video was blocked due to your cookie settings.
Mit dem Aufruf des Videos erklären
Sie sich einverstanden, dass Ihre Daten an YouTube
übermittelt werden und dass Sie die Datenschutzerklärung
gelesen haben.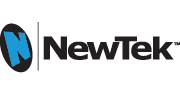 Delivery time:

3 - 7 working days
Alternatives in stock
Add to wishlist
0% Promotion | Lease now without interest directly in the shopping cart. Depending on the promotion, a 5% residual payment at the end of the term is to be considered.
More articles from +++ NewTek +++ look at